Band of Brothers
Our men's ministry meets the first Saturday of the month at 8:00am for breakfast at Grace or a local cafe. Check our calendar to confirm the meeting time and location.
Men of Valor Men's Conference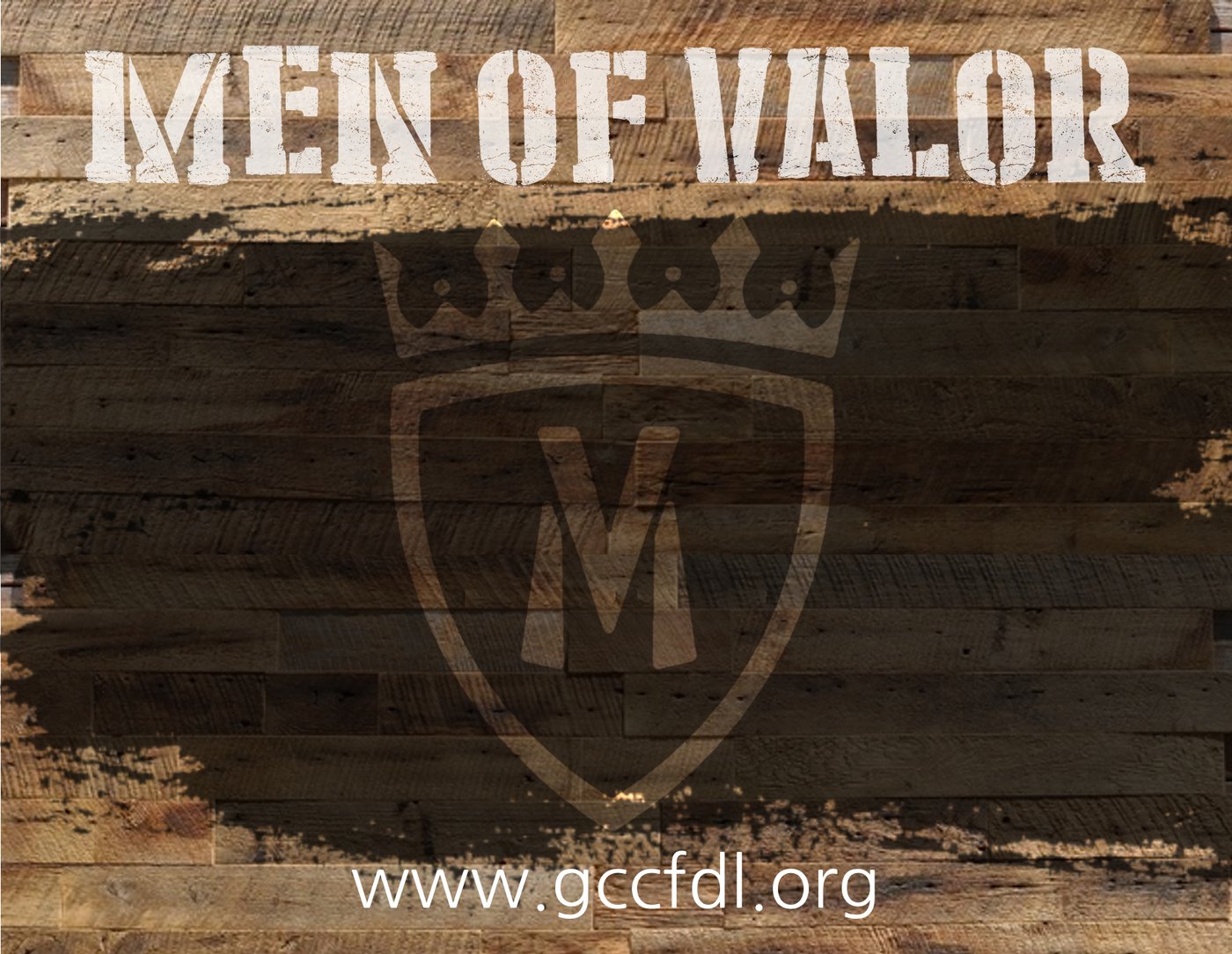 Our annual Men of Valor Men's Conference is Saturday, October 5, 2019 at Grace Christian Church with Rev. Chip Brim. The cost is $10 per person and is open to men 16 years and older. Registration is required before September 28th. Please use the form below. Payment will be collected the day of the conference via cash, check, or debit/credit card.
Conference Location:
Grace Christian Church
1596 4th Street
Fond du Lac, WI 54937
920-923-5292