Band of Brothers
Our men's ministry meets the first Saturday of the month at 8:00am for breakfast at Grace or a local cafe. Check our calendar to confirm the meeting time and location.
Men of Valor Conference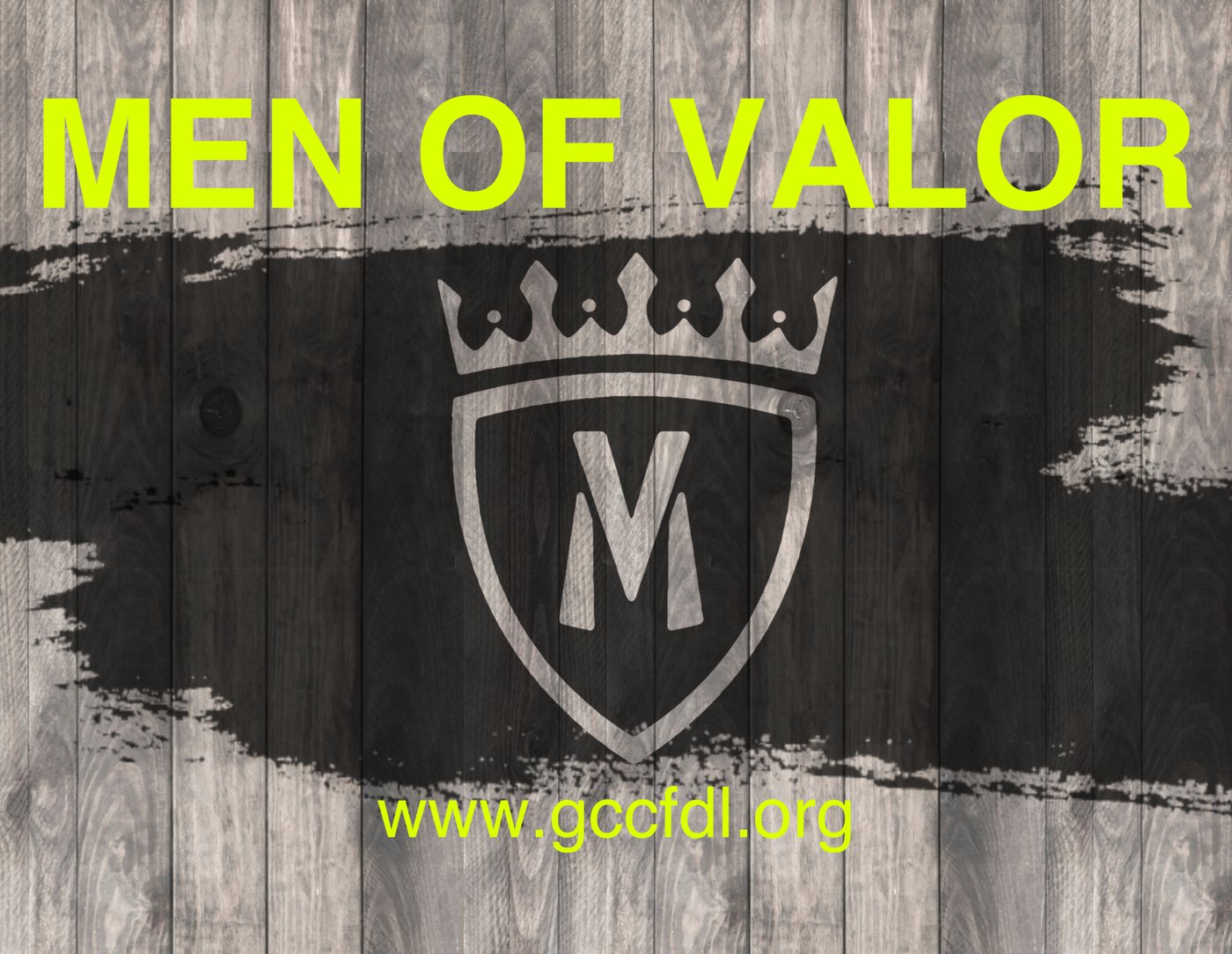 David Huskey will be speaking at our Men of Valor conference on Saturday, October 8th at Grace Christian Church. The meeting times are 10am and 1pm, with a catered lunch provided at noon. The cost is $20 per person. Please register by September 24th, using the form below. Payment can be made in person the day of the conference by cash, check, or credit card. Please email us with any questions at grace@gccfdl.org.